The portable baptistry is available for use by all Denton Baptist Association member churches free of charge. Check the availability on the calendar below and if the baptistry is available fill out the form at the bottom of this page. 
The baptistry has a heater included.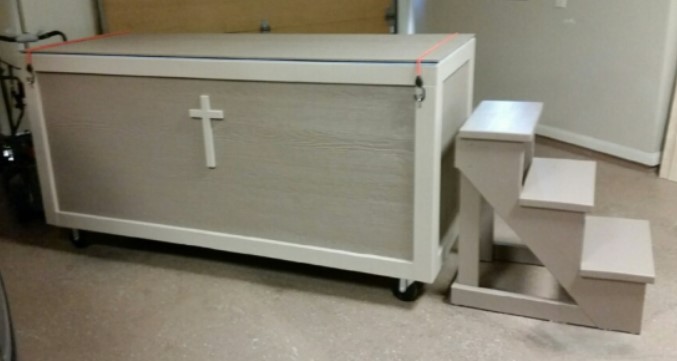 Location:  1406 N Corinth St #408, Corinth, TX 76208
Contact Morgan Malone, 903-640-6793, if you have questions or problems.
The user of the baptistry assumes full responsibilities for the baptistry from the time it has been picked up until the time it has been returned.
The user must make sure all items are clean, dry, and ready for the next church's use. DO NOT LEAVE ANY WATER IN THE TUB
Report any damage ASAP
DBA Baptistry Application
Before filling out the reservation form, please check the calendar to make sure it is available on the dates you are requesting. The Baptistry is available to all DBA-member churches. Please fill out the following information.